Next HS2 Public Meeting
HS2 Newsletters
HS2 - How will it affect you?
Please be aware that HS2 is running two consultatons. One is the proposed property compensation and assistance scheme along phase 2b and the other consulation is where the route has been refined and now varys significanlty from the route presented in July 2013. The consulation closes on Thursday 9th March 2017.
To find out more about either consultation and take part please click here www.gov.uk/hs2
You can also find information events to support the consulation along the proposed 2b route here www.gov.uk/government/collections/hs2-events
For more information, you can call the HS2 Helpdesk on 0207 944 4908
Please check if you are affected by HS2 and tell others to check too.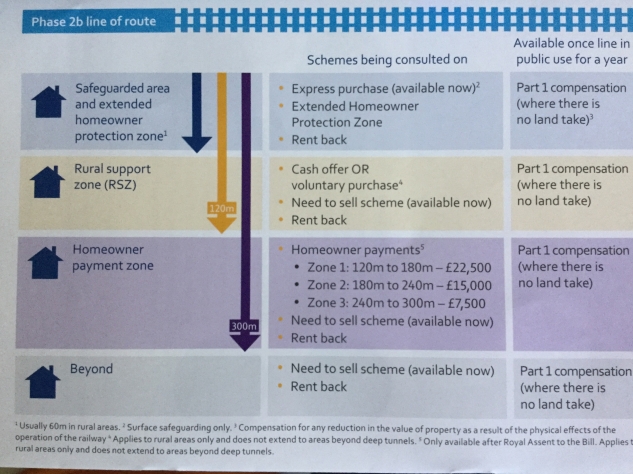 Grey - Safeguarded Area
Orange - Rural Support Zone
Pink - Homeowner Payment zone 1 (120m -180m)
Green - Homeowner Payment zone 2 (180m -240m)
Yellow - Homeowner Payment zone 3 (240m -300m)